Glider Ink
When someone says "hacker", most people think about either a lone-wolf black hat or a hacktivist bent on destroying the world's order. No one visualizes them as people being a part of rich and varied communities building things together, learning and educating. It's almost impossible to imagine them taking part in a political discourse or working for the society at large.
This project aims to offer a new narrative about a such a hackerspace - a place where different people meet, each with their own approach to hacking and ideas about what technology is. Some of them will work well together, others will clash, and each conflict will be different. They will all be very human.
Glider Ink evolved from a format of a graphic novel into a series of illustrated short stories, introducing the hacker communities and values to the wider audience.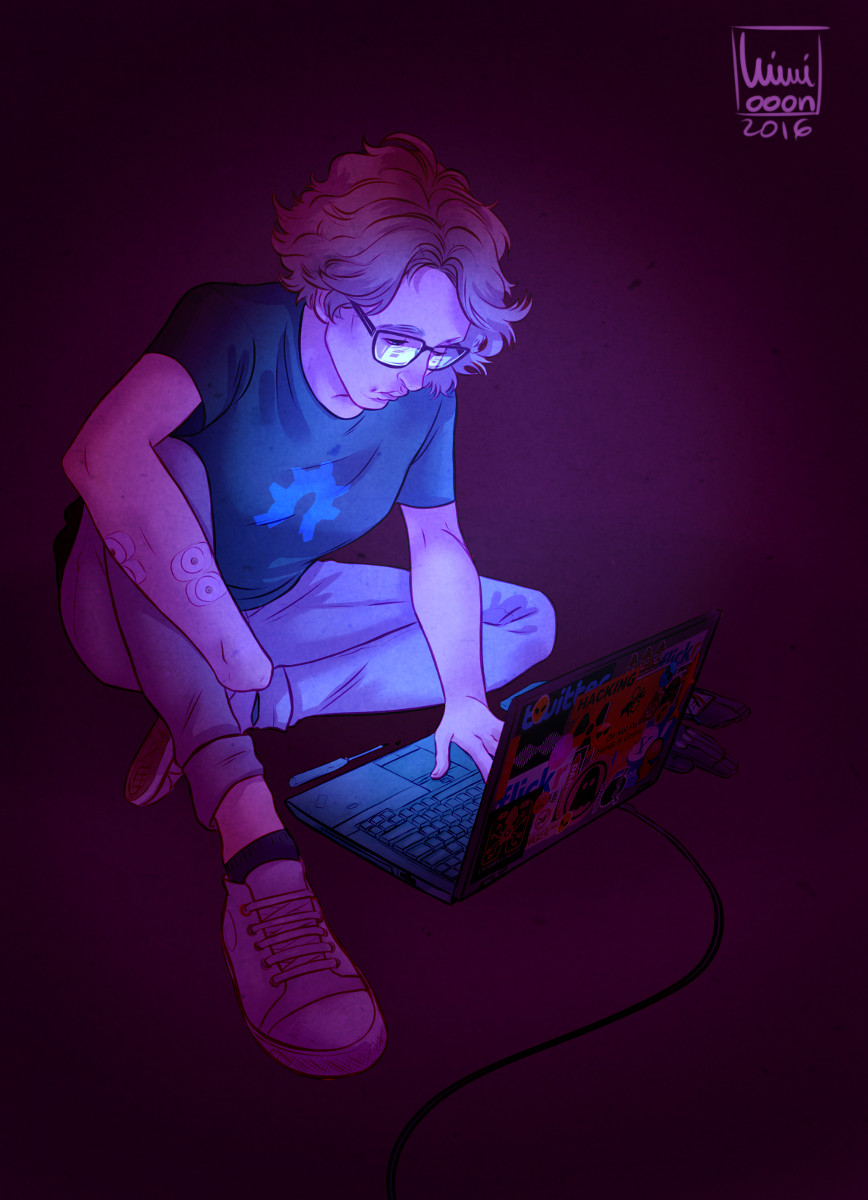 ---